In the final week leading up to the referendum to vote on an Aboriginal and Torres Strait Islander Voice to Parliament, it's up to all of us to each do our part and ensure that a resounding YES rings out across the nation this Saturday!
To help you out, we've provided ideas for some simple actions you can take to support a vote for YES.
1: Get Active on Social Media
If you'd like to publicly share your support for an Aboriginal and Torres Strait Islander Voice to Parliament, we encourage you to follow all of VACCA's social media accounts (Facebook, Instagram and LinkedIn) and share our Voice content with your networks. Getting active on social media is a great way to send a message and reach your friends, family and members of your local and online communities. 
If you'd like to go the extra mile, you can even change your profile picture - you can choose to add a border to your existing picture or replace it entirely with VACCA's Yes design (downloadable below).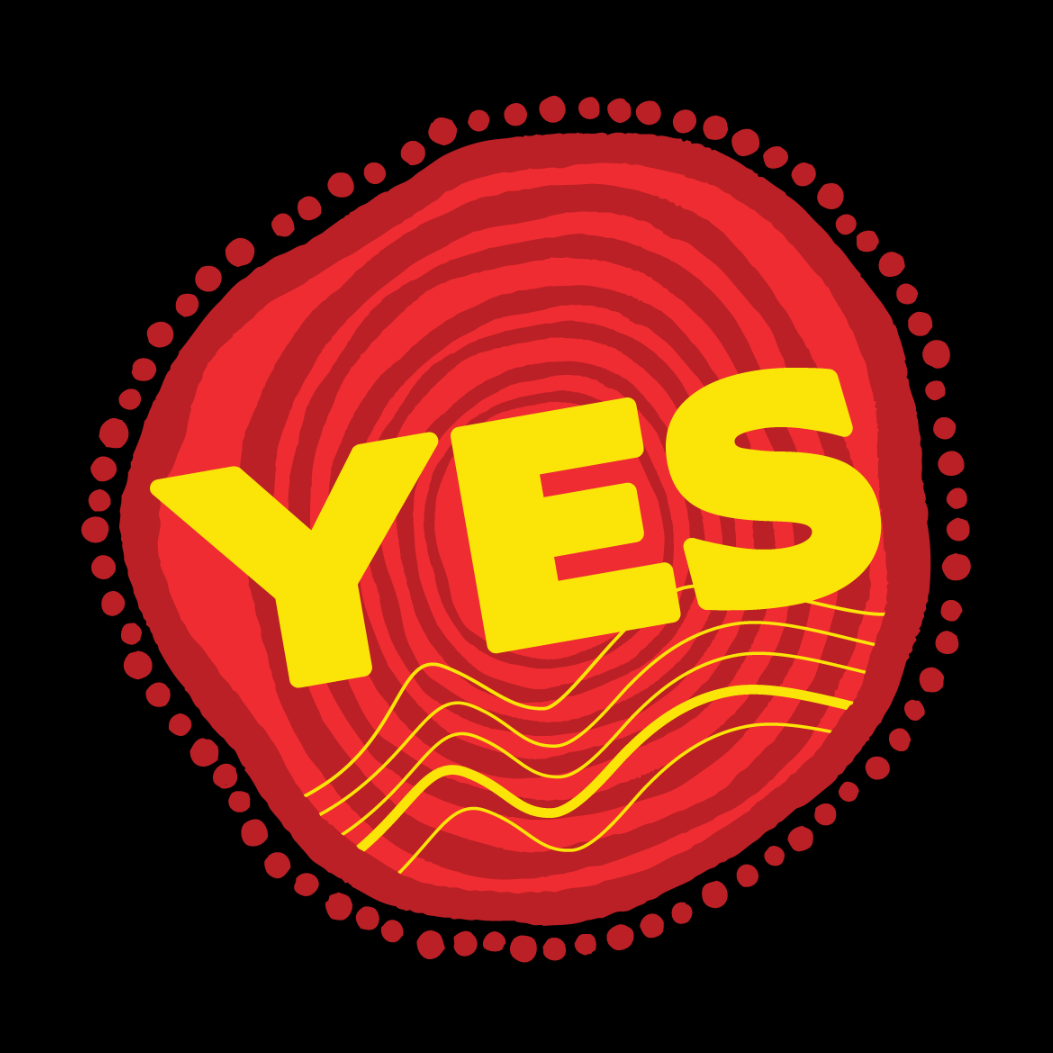 2: Share Our Message
We have developed a one-page flyer with our key reasons to vote Yes in the upcoming referendum.

You can share the flyer virtually to get the word out on social media (or by email) to your friends, family and community pages. Or, you can go old school by printing out the flyer and distributing it around your neighbourhood through letterbox drops or by posting to a community noticeboard or local thoroughfare.
3: Help Out by Volunteering
If you'd like to go the extra mile and contribute your time to the Yes campaign, consider volunteering with Yes23. Every little bit helps now that we're in the last week of the referendum! You can volunteer your time in a number of ways, including handing out pamphlets in a public place, speaking to voters in your local community and even remote volunteering options like taking digital actions online or manning a phone line for undecided voters to call.
4: Learn More
It's important we all fully understand the Voice, the Referendum and what a Yes vote would mean for community. If you still have any questions at all, we encourage you to find answers at YES23 or Uluru Statement from the Heart
5: Have a Conversation
With so much misinformation and confusion surrounding the referendum, we all know someone who is still undecided and unsure how best to vote. Whether it's a family member or a friend, take the time to sit down, have a yarn with them, and help them to explain the impact of giving Aboriginal and Torres Strait Islander communities a Voice. 
6: Use Your Voice
Get out to your local polling station and vote - don't forget the sausage sizzle! 
While we hope for a majority Yes vote on referendum day, regardless of the outcome, please remember that VACCA will always be here to support our children, families, and community.