Link-Up Victoria supports the Stolen Generations and their families.
If you are Aboriginal or Torres Strait Islander, over 18 years of age, living in Victoria or Tasmania and have been separated from family, community and culture we can assist you to find and be reunited with your family, culture and traditional country.
What we offer
At Link-Up Victoria we understand inter-generational trauma and we:
Can access and provide you with copies of records about yourself and family
Organises reunions between Aboriginal people who were adopted, fostered or placed in an institution, with their families, and assists them to reconnect with their culture, communities and traditional country
Organises counselling that builds self-awareness, safety, wellbeing and resilience
Runs events to mark National Sorry Day and the Anniversary of the National Apology to the Stolen Generations
Provides cultural healing programs and activities.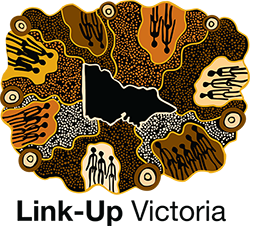 Get started
Visit the Link-Up website to see what we can do for you, or get in touch for a confidential chat.
Contact
Street Address

340 Bell Street, Preston VIC 3072

Office Hours

Monday to Friday: 9:00am - 5:00pm

Ph: 1800 OUR MOB (1800 687 662)

Email: linkup@vacca.org