Give now to our Winter Appeal to provide Emergency Assistance for Aboriginal children in care and vulnerable families.
Your support is vital as we face increased levels of demand on our services. With the social and economic effects of the pandemic still being felt by our most vulnerable in the Aboriginal community, essential services like our foster care, kinship care, emergency assistance and family violence programs have significantly expanded.
Donate prior to June 30 to make a tax deductible gift this financial year. A receipt will be emailed to you automatically when you make your gift.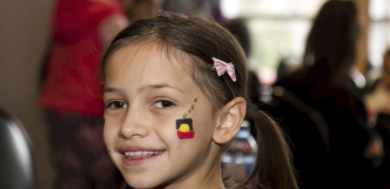 $25 can provide essential toiletries for a young person entering a new foster care home.
$50 can help provide groceries & essentials for families seeking assistance from our family violence programs.
$100 can help provide urgent assistance for vulnerable Elders & families experiencing extreme hardship.
VACCA uses GiveEasy to process your gift, so your donations are secure. Thank you for helping our children and community stay healthy, protected and strong.