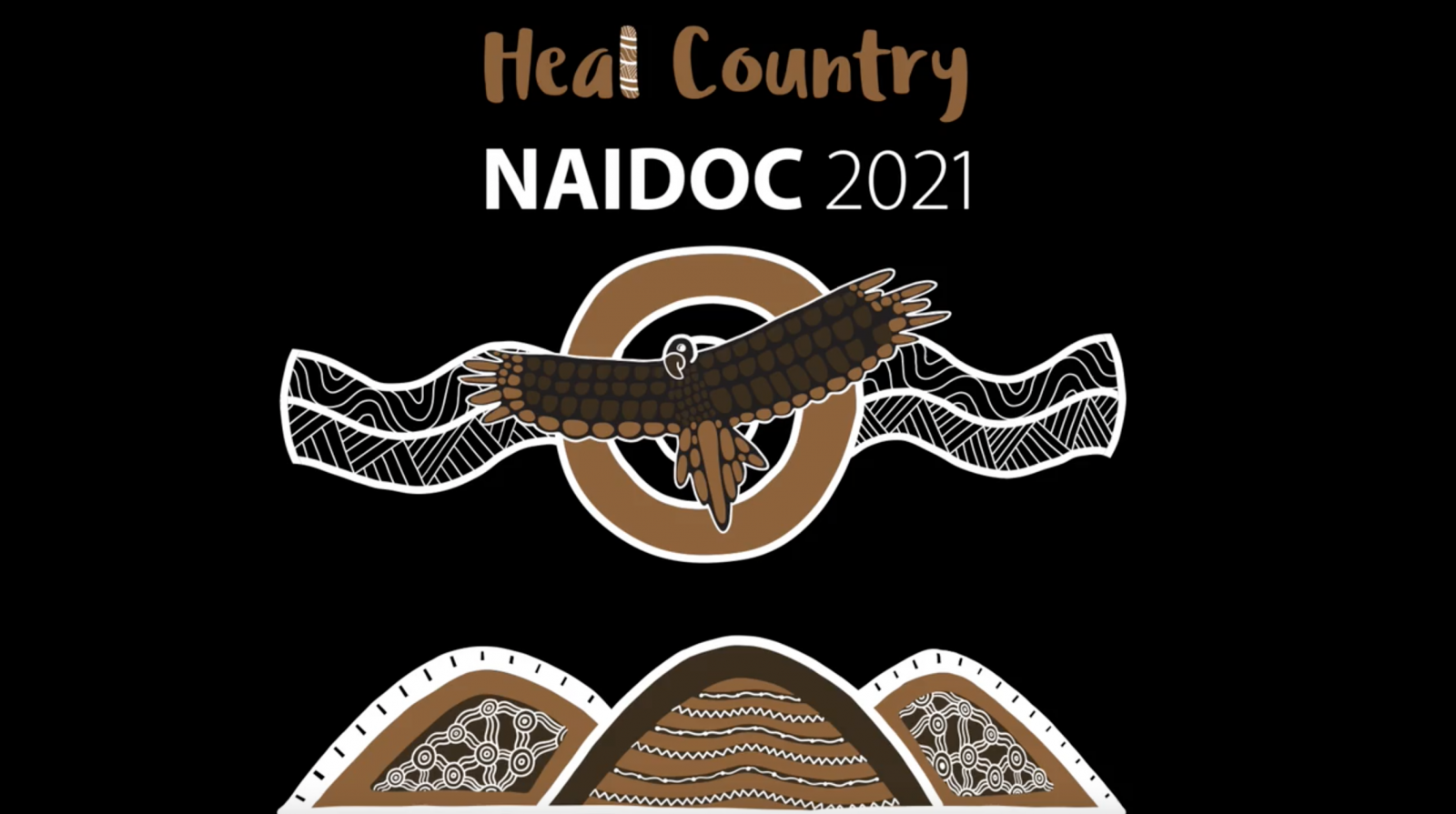 What does Heal Country mean to you?
"To me country has so many healing properties, it relates stories of our many peoples; of our lands; of our resilience and survival; it links us with healing ceremonies of smoking; with the animals of the land as our totems and moieties that we use in healing, of Bunjil and the possum skin cloak. Land links us with spirituality – through our stories of the dreaming."
- Muriel Bamblett, VACCA CEO
Heal Country means different things to each of us. It means protecting our lands, waters, sacred sites and cultural heritage. It means embracing and respecting Indigenous culture and values. It means resolving injustices which impact our lives today, and addressing the injustices of the past. It means creating a landscape where we celebrate the communities, nations and heritage of Aboriginal and Torres Strait Islander peoples.
Throughout NAIDOC Week 2021 we shared what the theme Heal Country meant to community members. Watch these videos to hear what they had to say.
Muriel Bamblett, VACCA CEO
Aunty Fay Carter
Uncle Wally Harrison
Jodie Chatfield
Kevin Russell
Country is inherent to our identity. It sustains our lives in every aspect - spiritually, physically, emotionally, socially, and culturally. It is more than a place - when we talk about Country it is spoken of like a person.
Country is family, kin, law, lore, ceremony, traditions, and language. For Aboriginal and Torres Strait Islander peoples it has been this way since the dawn of time.
Through our languages and songs, we speak to Country; through our ceremonies and traditions we sing to - and celebrate Country – and Country speak to us.