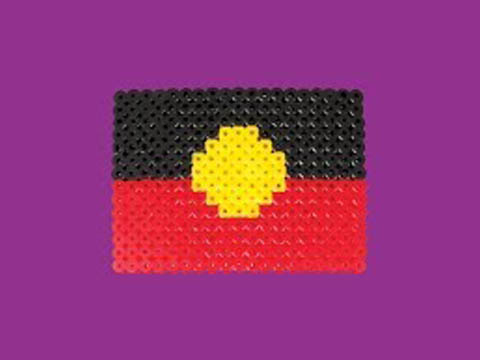 Use Aboriginal flag coloured iron beads to create your very own Aboriginal flag badge this NAIDOC!
This fun NAIDOC inspired activity is great for school age kids. You just need an iron bead holder and the red, yellow and black coloured beads to get started.
You can purchase iron beads in Aboriginal colours here.