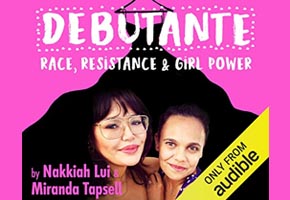 Nakkiah Lui and Miranda Tapsell have joined forces to ask: "Is it really possible that this fusty old relic of colonialism could be the answer to girl power in the 21st Century?"
In a new Audible Original podcast called Debutante: Race, Resistance and Girl Power, they travel the world and speak to young debutantes.
They're wearing ball gowns, they're debutantes... and they're black. The debs' ball is a controversial colonial export but can it be empowering too? Australia's most celebrated young playwright Nakkiah Lui and actress Miranda Tapsell put on their hats and gloves to find out.