VACCA is working to ensure our organisation and services are safe, inclusive and welcoming for LGBTIQA+ staff, young people, carers, families and community.
To achieve this we are working towards obtaining accreditation under Rainbow Tick Standards. Accreditation assures community and staff that VACCA is a safe and inclusive organisation for LGBTIQA+ people and serves as a framework for continual improvement.
Areas of focus include:
Celebrating the LGBTIQA+ community
Enhancing LGBTIQA+ specific Learning & Development options for VACCA staff
Developing resources for working alongside Aboriginal and Torres Strait Islander LGBTIQA+ people
Ensuring a safe and inclusive workplace environment for LGBTIQA+ staff
You can find out more about Rainbow Tick Standards and Accreditation here.
Binbeal Murrup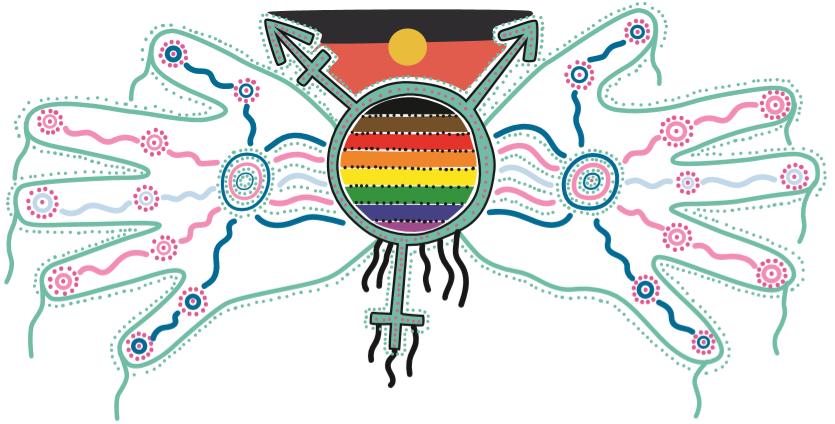 Binbeal Murrup comes from the Wurundjeri Woi wurrung language meaning "Rainbow Spirit". As VACCA's Rainbow Tick & LGBTIQA+ Inclusivity Working Group, Binbeal Murrup guides an organisation-wide approach to service and program progression that ensures LGBTIQA+ inclusivity for children, young people, carers, families and staff.
LGBTIQA+ Community Survey
VACCA strives to create a fully inclusive environment where all service users feel comfortable to be themselves. If you have accessed any of our programs and services, help us better understand your experience and guide us towards better experiences for the LGBTIQA+ community by completing the survey below. This survey will remain open until 5pm, Friday 1 April.
Get in touch
As part of our ongoing commitment to meeting Rainbow Tick Standards, we're inviting you to share your thoughts on ways VACCA can continue to make our organisation, programs and services more LGBTIQA+ inclusive.
This feedback can be submitted anonymously but if you would like to be contacted by a member of staff, please indicate this and provide your contact details. Your information will be kept confidential you will only be contacted using the details supplied at your request.