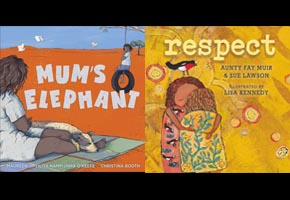 Barb from Hume Libraries reads a number of Aboriginal children's books.
Barb shares with us a proper way to show this respect and appreciation through an acknowledgement that is catered to children.

Barb reads "Mum's Elephant" by MaureenJipiliya Nampijinpa O'Keefe, illustrated by Christina Booth, published by Magabala Books. And "Respect" by Aunty Fay Muir & Sue Lawson, illustrated by Lisa Kennedy, published by Magabala Books.