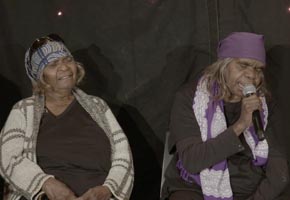 This video is of a few members of the Ngangkarri Women's Group singing at The Healing Foundation's 10-year anniversary dinner in November 2019.

The songs from the Ngangkarri Women's Group reflect on the different ways we can heal within our communities.


The Healing Foundation supports Aboriginal people who are processes their intergenerational and current trauma. There are many resources available on their website. Follow the link below to visit their website.