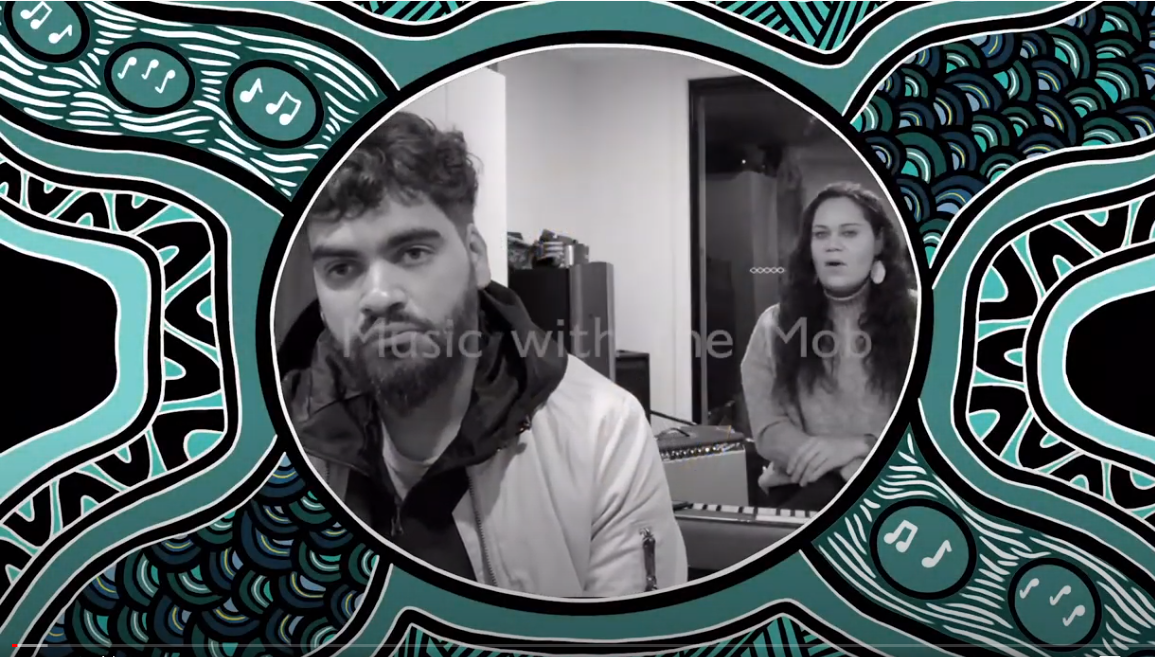 Welcome to Episode 8 of Music with the Mob - featuring hip hop artist Philip "Philly" Murray (Wemba Wemba) and singer-songwriter Maylene Slater-Burns (Kamilaroi, Wiradjuri, Worimi, Yuin, Ngunnawal, Kuku Djungan, Nywaigi, Gangalidda and Garawa).
This week, Philly and Maylene collaborate on a song called "Tired", written by Philly who was inspired by loss, hard times, frustration and anger - shared through music.
Aboriginal and Torres Strait Islander people should be aware that this clip contains voices or names of deceased persons.

We would love to share clips of you dancing along, so please send them through to communications@vacca.org
About Music with the Mob

Music with the Mob is VACCA's new online music program. Each week we will premiere a video featuring a musician sharing a song, dance or music skill. Stay tuned to our Facebook page for the premiere each week.

After the premiere, you can watch the episodes whenever you like on our VACCA YouTube channel. Song lyrics will also be shared on the VACCA website for you to learn, download or print.

We would like to thank Nakia Cadd for the artwork, Songlines Aboriginal Music for their support in planning the program, Daniel King for editing and Brett Lee for producing the program alongside VACCA.

We'd also like to thank the musicians for taking part and sharing their music.