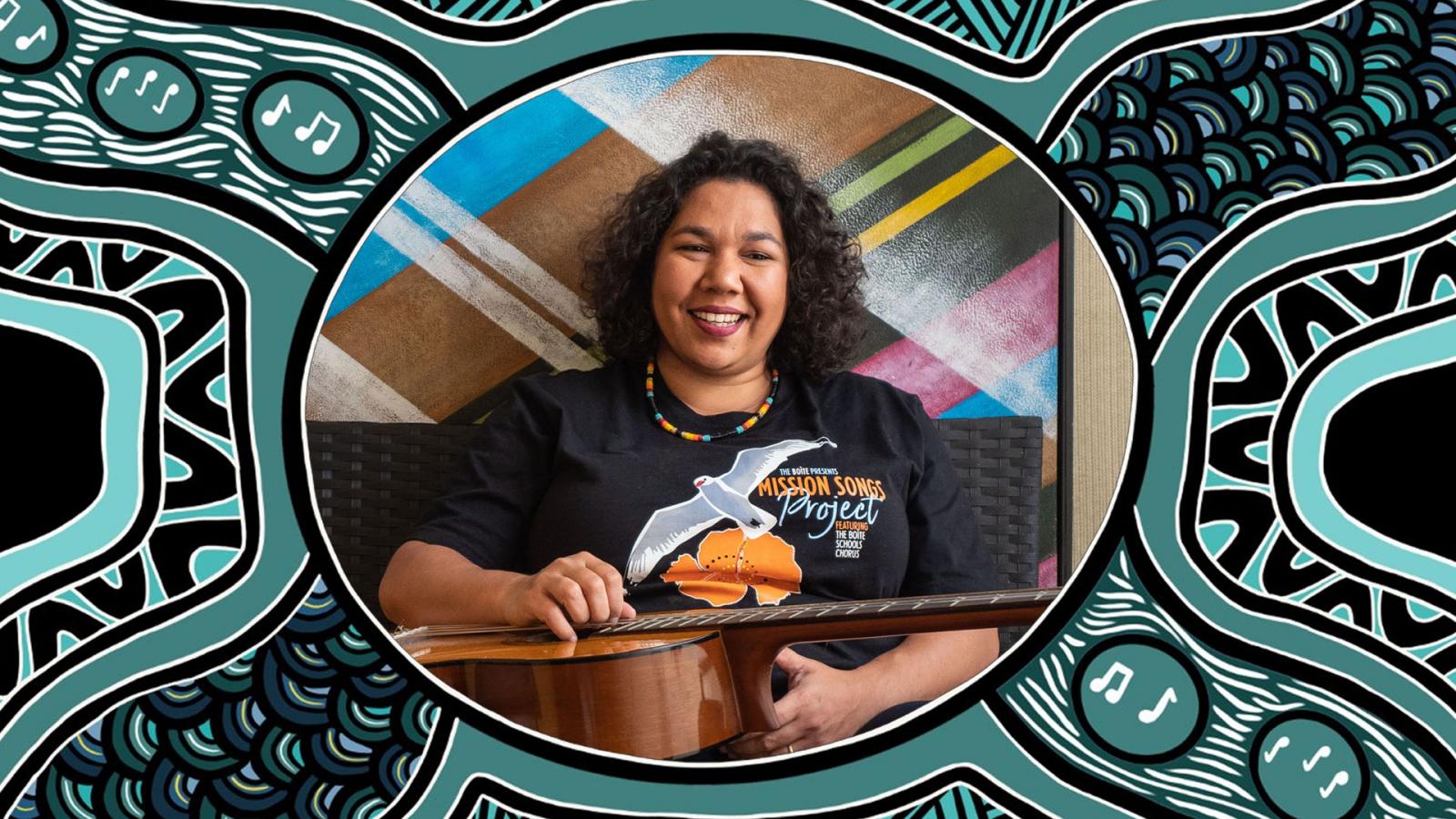 Welcome to Episode Three of Music with the Mob — featuring Aboriginal and Torres Strait Islander musician Jessie Lloyd.
In this episode, Jessie Lloyd shares the song "Down in the Kitchen" composed by Alma Geia — a resident of a children's dormitory in Palm Island, Queensland during the 1930s.
This innocent tune gives an insight into the living conditions of children who were removed from their families and placed in the segregated dormitories and how they made light of tough times.
Jessie will break the song down verse by verse for you to learn. We would love to share clips of you singing along, so please send them through to communications@vacca.org