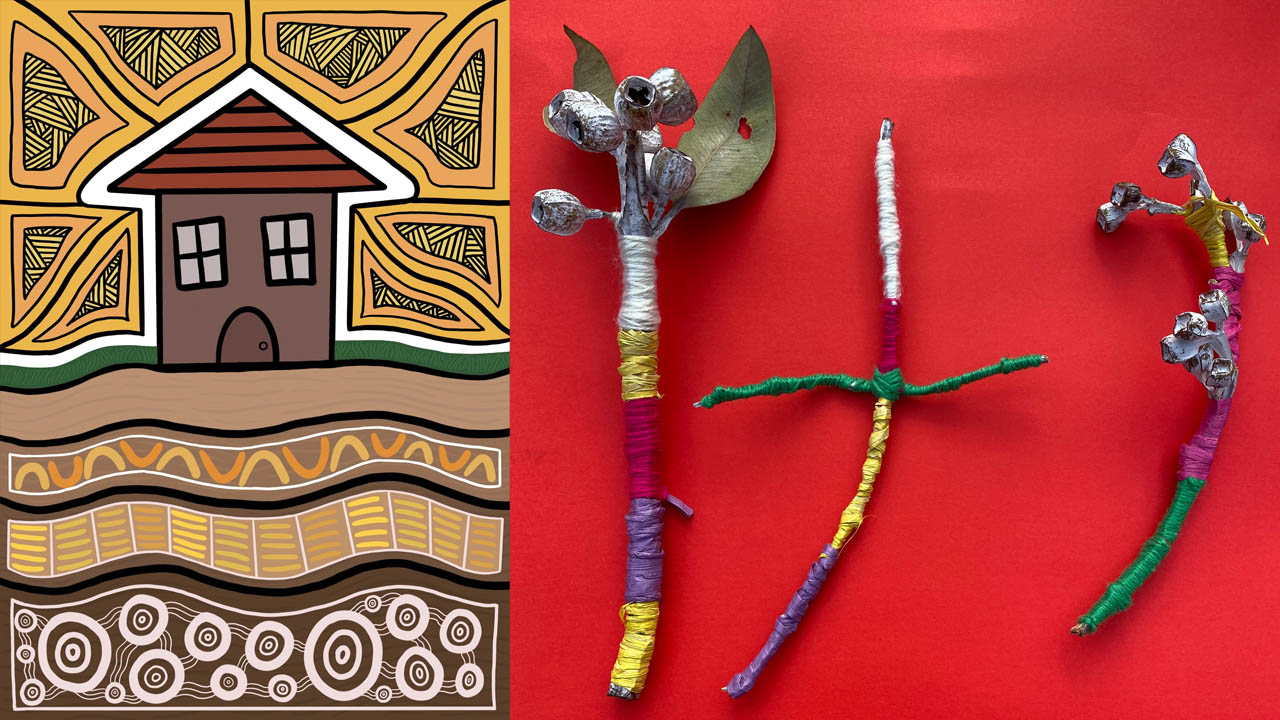 Welcome to Episode Two of Koorie Art Play — featuring proud Wemba Wemba, Gunditjmara, Ngadjonji and Taungurung artist Emma Bamblett.
In this episode, Emma shares how to make your own yarning sticks at home! Yarning sticks provide a space for mob to come together and be present, pass on knowledge, listen and feel safe.
To watch the video with captions, click the CC button in the video toolbar.