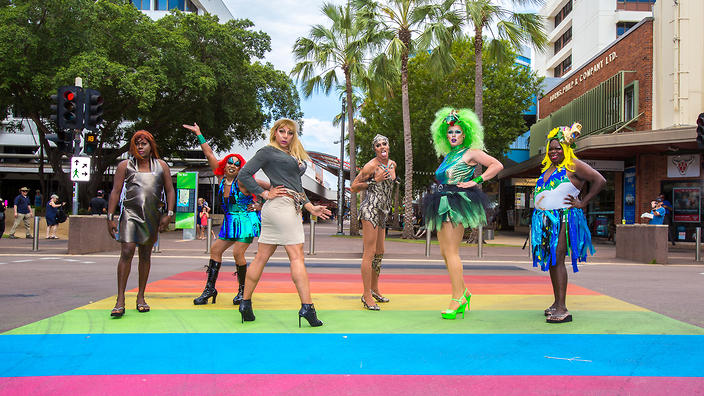 BLACK DIVAZ goes behind the glitz, glamour and hot glue guns of the inaugural Miss First Nation pageant.
BLACK DIVAZ is a film that goes beyond the glamour of BLACK DRAG to reveal a fun, fabulous and sometimes fearful place – especially if you are an Indigenous man in a country where identity is constantly examined. – "And you thought PRISCILLA was the only Queen in the Desert!"
Over 5 steamy days 6 contestants will battle it out in fierce lip syncing battles, photo shoots with crocodiles and challenges that will see each contestant stretch more than just their wardrobe choices.
What does it take to be crowned the winner? Black Divaz follows each contestant as they talk candidly about what brought them to this glittering stage – their triumphs and tragedies and what being Miss First Nation means for them and their communities.
To host a screening or purchase the DVD, visit the Black Divaz website.