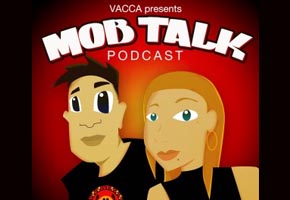 Episode 3 is up and available for your listening pleasure, Talia Liddle and Chris Patton had the opportunity to yarn with Uncle Lionel Lauch from Living Culture to hear about his journey into becoming and elder and the inspiration he had to start up Living Culture. Give it a listen and share it amongst your networks, community and the people we support.
Here the link: https://mobtalk.podbean.com/e/lionel-lauch-living-culture/
About Mob Talk:
Hosted by Talia Liddle (Arrenrte/Luritja) from the VACCA Southern Youth Team and Chris Patton (Palawa) from the VACCA Southern Youth Justice team.
The purpose of this PODCAST MOBTALK is to keep the Aboriginal culture alive through yarn's with Aboriginal guest's from all over Australia to inspire, educate and entertain all people on the amazing, longest living culture on earth. The focus will be on self-determination, culture and healing. Sit back make yourself a cup of tea and enjoy.