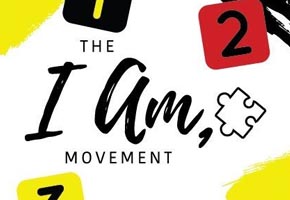 "The I Am, Movement" arose from the recent diagnosis of my two-year-old son, Slade, with Autism Spectrum Disorder (ASD). As we attended therapy appointments and doctors' visits, we were given piles of information and resources but found there to be a lack of culturally appropriate support, resources and connection for Aboriginal families.
To address this lack of resources, The I Am Movement offer beautiful Aboriginal-designed flash cards appropriate for use at home, in education settings and in child therapy teams. These flashcards are a tool of healing and connecting to culture on our journey. One set of flashcards teaches numbers 1 – 10 and the other set teaches the alphabet alongside images of native animals. These can be purchased on our website.

In addition to offering culturally-safe learning resources, "The I Am, Movement" aims de-stigmatise conditions by instead focusing on what you want to be; "I am, unique", "I am, strong", "I am, deadly".

The I Am Movement strive to continue to grow their resources, presence and outreach. In 2020, they will be hosting an interactive forum with Aboriginal families, education providers and health and therapy teams currently experiencing the same journey. These forums will take place in five towns across New South Wales, with further details to be announced.